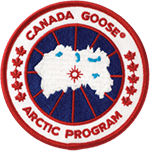 Escape Outdoors is your premier source for brand new styles from Canada Goose. Check out our full selection to find the perfect gift for you and your loved ones this holiday season.
Free 2 Day Shipping
on all Canada Goose
Free Returns
on Canada Goose purchases
100% Authentic
Canada Goose Authorized Retailer
Canada Goose quality and warmth is world renowned. We have all the hottest women's styles, including: Kensington Parka, Lorette Parka, Brookvale Hoody, & Hybridge Lite Coat.
A world of snow and wind is no match for a Canada Goose parka. Men's styles include: Chateau Parka, Wyndham Parka, MacMillan Parka, & Expedition Parka.
Ideal for versatile layering, transition from season to season with an all-weather vest.
Find exceptional parkas and insulated jackets that are built to conquer the elements.
Keep your extremities warm in extreme cold with Canada Goose hats, beanies, scarves, & gloves
After 60 years of designing some of the warmest parkas in the world, we know warmth. Our Lightweight Down jackets are crafted using the same expertise as our parkas – the result is a function-first, travel-ready jacket that provides the warmth without the weight.
"The customer service from Escape Outdoors is excellent. I accidentally ordered the wrong size, I emailed them about it and they were able to fix it... Overall I am very happy with the jacket and very happy with Escape Outdoors."
Donald H.  - 17 SEP 2018, 12:21
"I was reluctant to spend this much on a jacket but really glad I went for it with Escape Outdoors. The Woolford bomber shipped from WA to NY in 3 days, was completely authentic, & in perfect new condition. It's the exact color & size I wanted and Canada Goose is as high quality as advertised. Great transaction & worth every penny, thank you!"
Mike M.  - 19 OCT 2018, 14:42
"After looking everywhere for [the CANADA GOOSE WOMENS MONTEBELLO PARKA] for my daughter, I found it on your website!!!! I verified with customer service instantly and purchased it. Shipping was super fast...!! Extremely pleased and would recommend Escape Outdoors to all"
Frahn D.  -  14 MAY 2018, 14:42